Related Content
Документальний фільм «Розірви коло» про шлях постраждалих від домашнього насильства - прем'єра 25 листопада 2021 року. Творча група фільму: Авторка...
What to do if you find yourself in a dangerous relationship? How to help someone close to you in case of domestic violence? How to communicate with...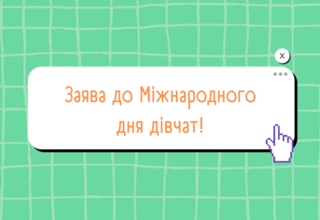 Girls are born with power. Every girl has within her possibilities that should flourish as she moves into adulthood, shaping her future and, with it...
Pages