Vinnytsya, November 23-24, 2018 - UNFPA, United Nations Population Fund, CSR Development Center, Ministry of Youth and Sports of Ukraine and Department of Social and Youth Policy of Vinnytsya Oblast State Administration held the National Youth Employment Forum "Create the Color of Your Future".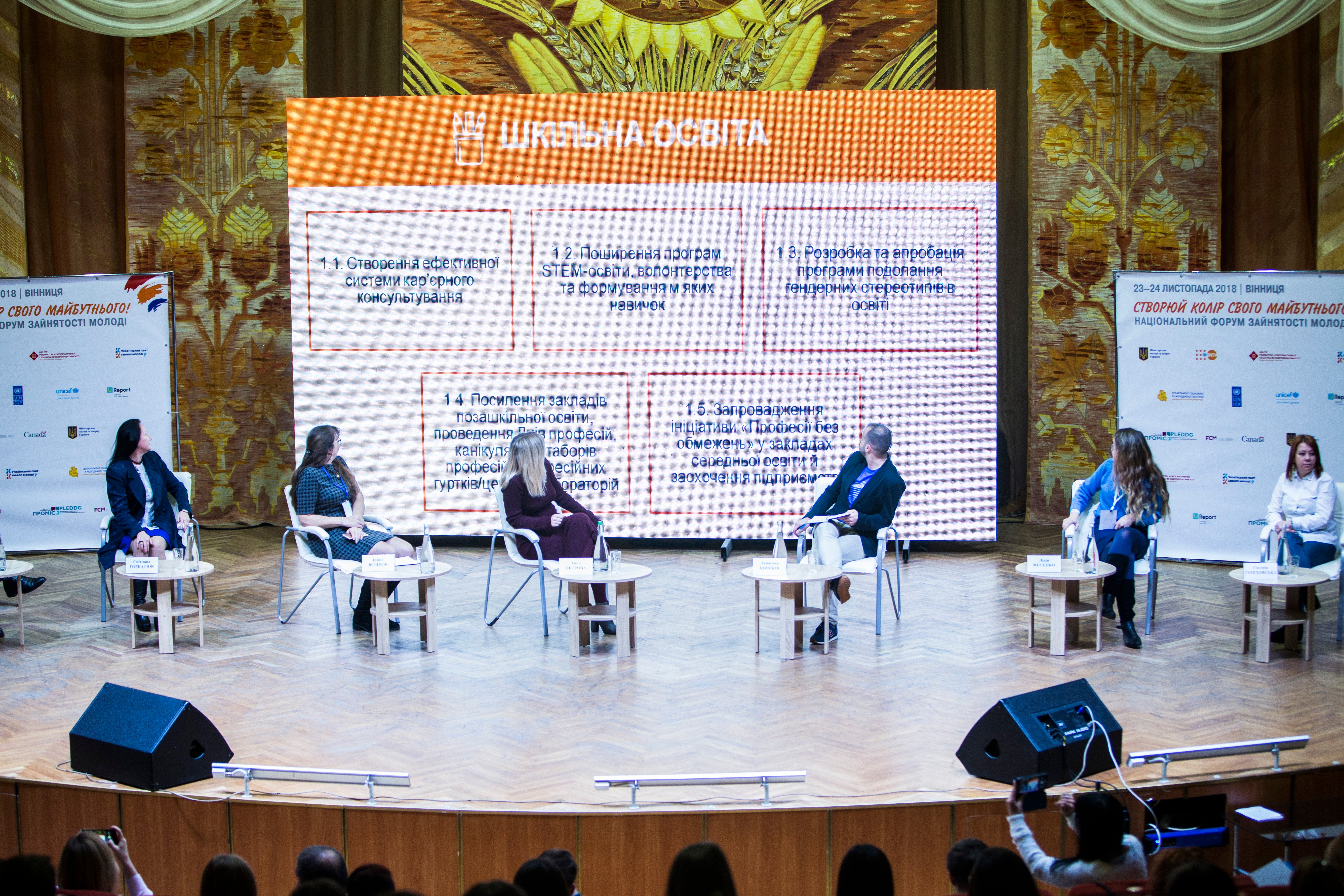 The forum started with the evening talk show "Where to invest for the happiest future of youth in Ukraine?". The invited experts attended the discussion: Oleksandr Yarema, Deputy Minister of Youth and Sports of Ukraine; Pavlo Zamostyan, Deputy Representative of the UNFPA, United Nations Population Fund in Ukraine; Svetlana Horbatyuk, head of the expert group of the Directorate of Professional Education of the Ministry of Education and Science of Ukraine; Iryna Vozniuk, Head of the Department of Professional Orientation, Professional Training and Educational Institutions of the Central Office of the State Employment Service; Taras Derkach, Head of CareerHub of the CSR Development Center; Liubomyr Shymkiv, manager of the Ukrainian Academy of Leadership; Lidiya Fesenko, President of the Ukrainian Students' Association and Yevheniia Terekhovska, HR Business Partner of Lifecell.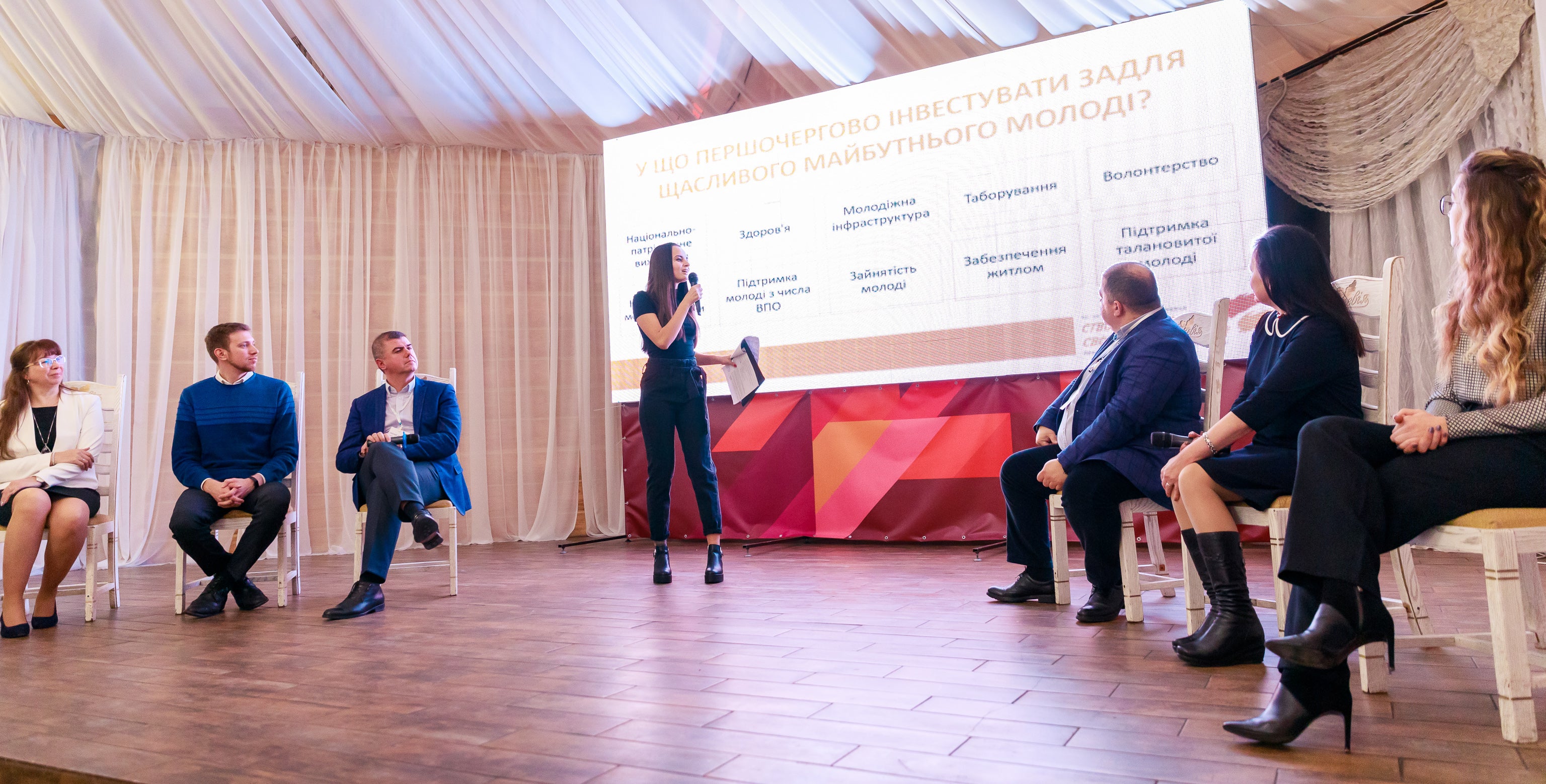 The next day the Forum was dedicated to the presentation of the "National Plan for the Employment of Youth-2025" as an alternative solution to the problems of youth employment, the final project of which was presented by Maryna Saprykina, Director of the CSR Development Center. There are three consecutive blocks in the structure of the document: school education, training and transition from study to work; labor market and entrepreneurship. During the panel discussion, the invited experts discussed its implementation and provided comments. Meanwhile, the participants voted for the provisions of the National Action Plan through the U-report.
The open discussion on the creation of a platform and the further implementation of the National Plan by the state, business and the public became a logical conclusion of the Forum. Young people have suggested different formats of the platform, which will be one of the tools for monitoring and implementing this document.