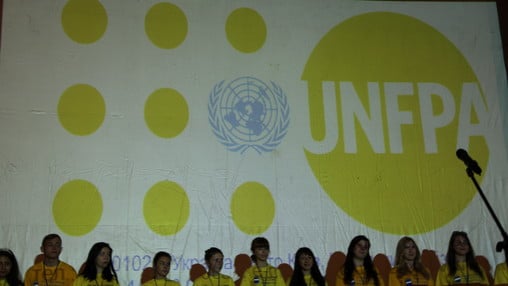 Public awareness raising event to promote healthy lifestyle among youth was held on the premises of summer youth camp "Zoryanyi" located just outside of Kremenchuk city.
The event was organized by thirty volunteers of Kremenchuk Youth Parliament and has been attended by City Council and UNFPA country office officials.
During the event, children were involved in talks on adverse effects of smoking and on importance of prevention of HIV/AIDS, drawing contest, different recreational sports and games. The Youth Parliament volunteers conducted thematic preventive games with younger children (aged 7-12) and training lectures on adverse effects of smoking and other harmful habits with older children (12-16 age).
The event was aimed to involve young people into the process of youth decision-making, organization of meaningful recreation, and to increase their knowledge about prevention of risky behavior, negative consequences of substance abuse and smoking, and to popularize healthy lifestyle.