As part of UNFPA's Break the Circle information campaign, the United Nations Population Fund created a series of murals in three Ukrainian cities. In particular, a mural called "Embrace Yourself" appeared in Mykolaiv, "He loves me, he loves me not" was created in Lysychansk and "Towards Happiness" was made in Mariupol. All three murals were created by famous Ukrainian muralist Oleksandr Korban. Each work is dedicated to domestic violence issue, but treats it differently.
Mural "Embrace Yourself" in Mykolaiv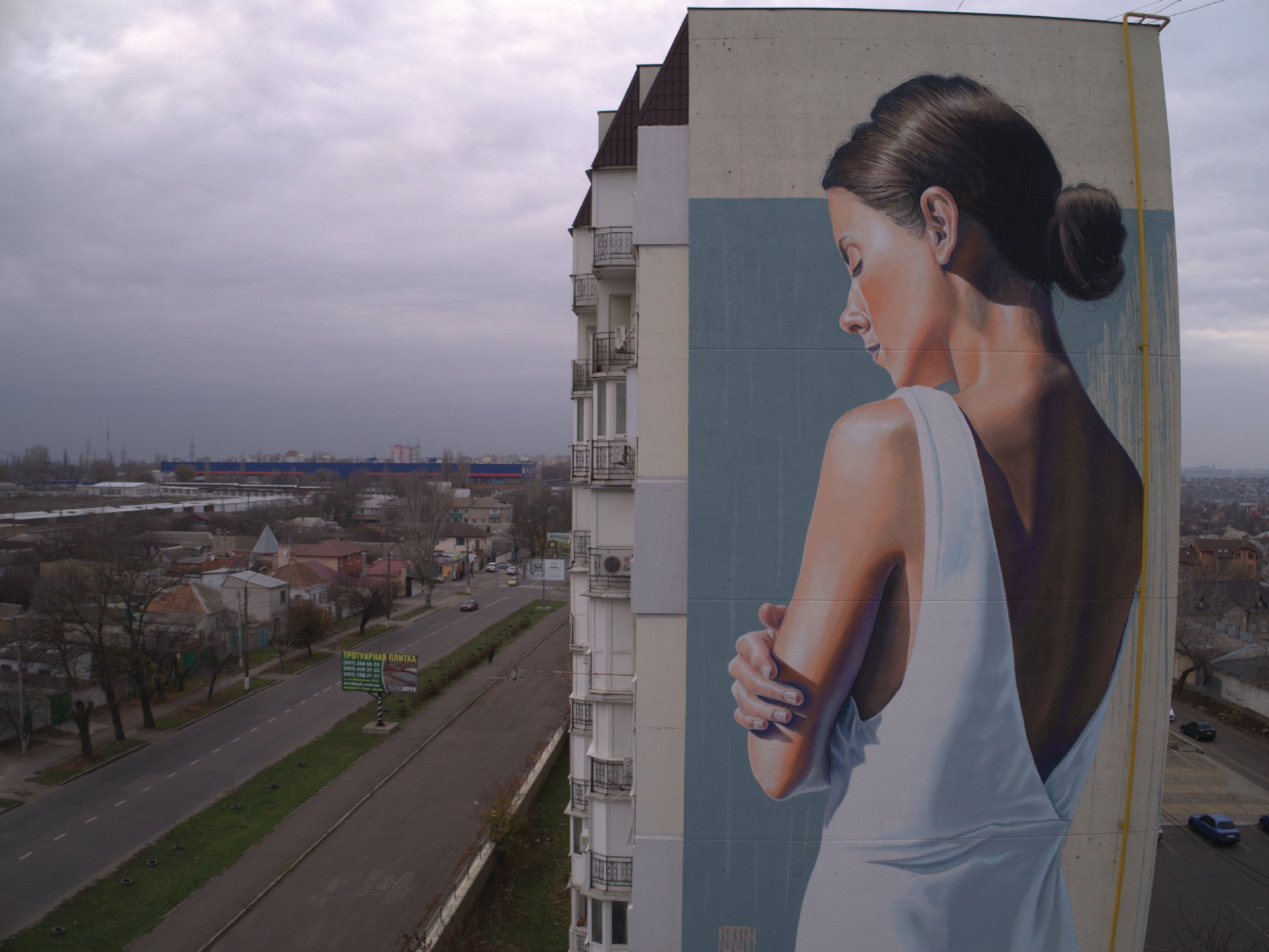 Embrace Yourself is a basic psychological technique used by shelter specialists to help women who have experienced domestic violence. A simple action such as embracing yourself helps you feel safe. On the other hand, the "embrace yourself" message means "love yourself", which is extremely important for realizing one's worth and importance. A woman who has experienced domestic violence very often feels overwhelmed and unworthy of a better life, and by using this message, we want to say that every woman deserves a happy life without violence.
Video - how the mural was created in Mykolaiv: 
Mural "He loves me, he loves me not" in Lysychansk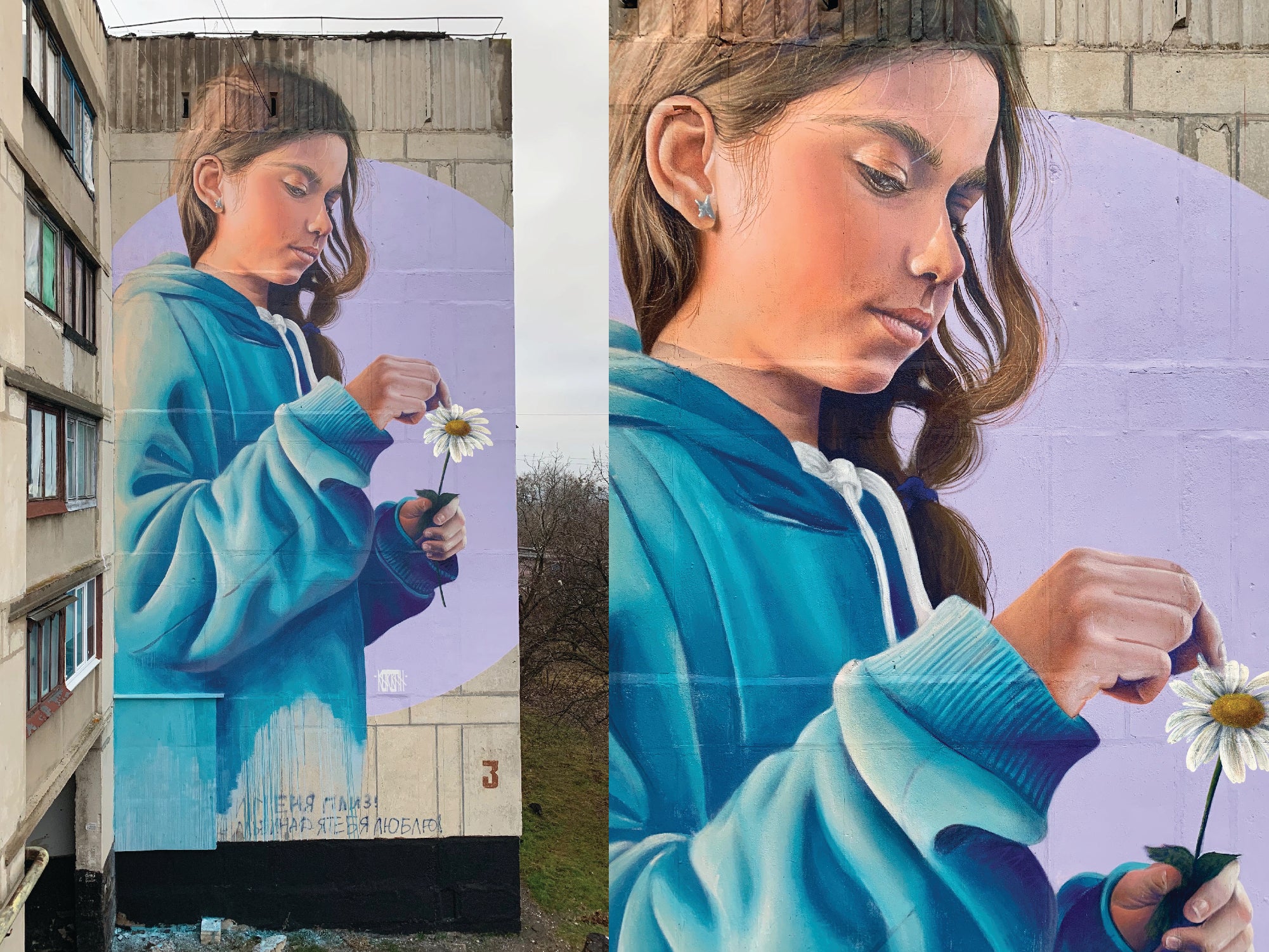 The mural depicts a girl talking to a flower and guessing "whether he does or does not love her". We all know the counting rhyme from our childhood: "He loves me, he loves me not, he spits, he kisses me, he presses me to his heart, he sends me to hell, he sincerely loves me, he mocks, he waits to meet me, he scoffs." As we can see, the girl is depicted in modern clothes, but she still turns to the old game - she counts the petals of the flower and repeats the words of the counting rhyme which communicate the knowingly wrong behavior of the partner: "he scoffs, he mocks, …"
The image of the girl symbolizes the children's vision of the world stained by "adult wisdoms". This is another version of the popular proverb "Beating your wife is a sign of love". We want to say by this mural that acceptance of violence in society is generated by society itself and represents a problem which is to be solved by everyone for a happy future and generation intolerant of violence. Only society itself will be able to bring up a new generation without the "wisdom" justifying violence against women and girls.
How the mural was created in Lysychansk: https://www.youtube.com/watch?v=Ddwzhbebc5s
Mural "Towards Happiness" in Mariupol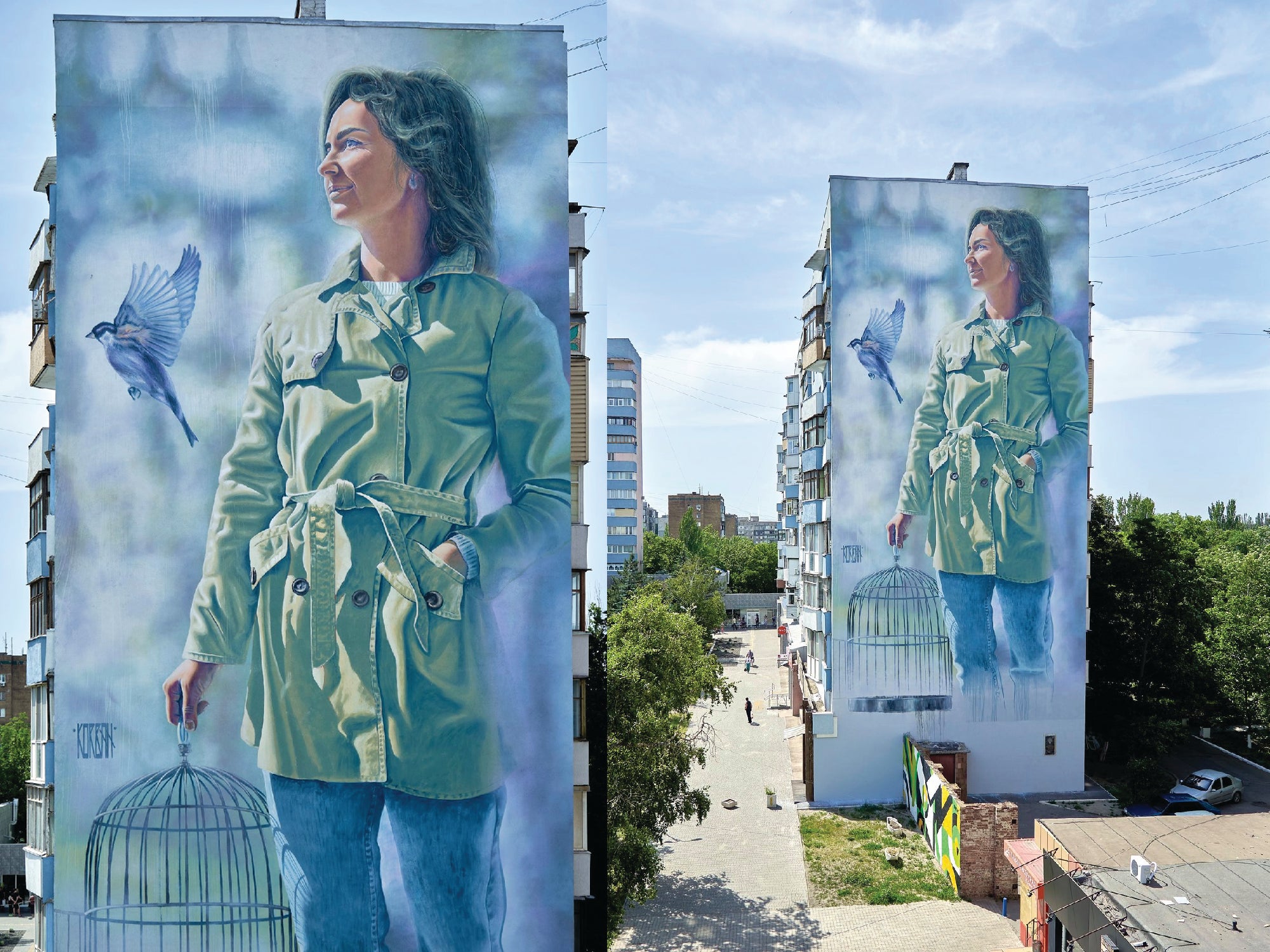 The heroine of the mural is the personification of all women who were able to break the cycle of violence and start a new life. The depicted woman looks to the future with hope and a slight smile. The bird that flew out of the cage symbolizes the mental state of the heroine: she has escaped from a situation of domestic violence. The shimmering figures in the background merge into one fairy-tale picture and imply that the woman's world has become bright and joyful: happiness awaits her ahead.
The idea was inspired by the words of a woman who had received help in one of UNFPA Ukraine's shelters: "What can I advise women who find themselves in similar situations? Don't be afraid. Believe in yourself. And move on".
The murals were created within the framework of the UNFPA, the United Nations Population Fund's Comprehensive Approach to Violence against Women and Girls in Ukraine program with the support of the United Kingdom government.