On October 8, 2019, National Girls in STEM Day was held simultaneously in all regions of Ukraine. On this day, technology companies and research centers opened their doors for school pupils of 8th-10th grades to foster their interest in science, technology, engineering and mathematics (STEM). For the second year in a row, the Girls in STEM Day is organized by CSR Ukraine, an expert organization of the Center for Corporate Social Responsibility Development and UNFPA, United Nations Population Fund of Ukraine.
According to the results of a nationwide sociological survey of young people in 2017, girls in general are three times less likely than boys to master one of the STEM professions, specifically, the engineer. While in 2010/2011 the number of women seeking engineering education was almost 27%, today their proportion has dwindled to 20%. The main purpose of the National Girls in STEM Day is to increase the number of girls in STEM professions and to nurture their interest in science and technology.
"The growing demand for professionals in the STEM areas is facing significant staff shortages. This is also indicated by global economic trends, where the number of STEM jobs is estimated to increase by 13%. In Ukraine, women are often underrepresented in STEM, and this starts back in school years because of the strong influence of gender stereotypes in society. In order to ensure the country's competitiveness in the future of the cutting-edge technology, it is important to create a broad community of male and female professionals in the relevant areas. It is very important to develop leadership skills and practical experience in STEM among young girls, to offer opportunities to work for the benefit of their communities and the country as a whole, to use their creative and intellectual potential", says UNFPA Representative in Ukraine Jaime Nadal.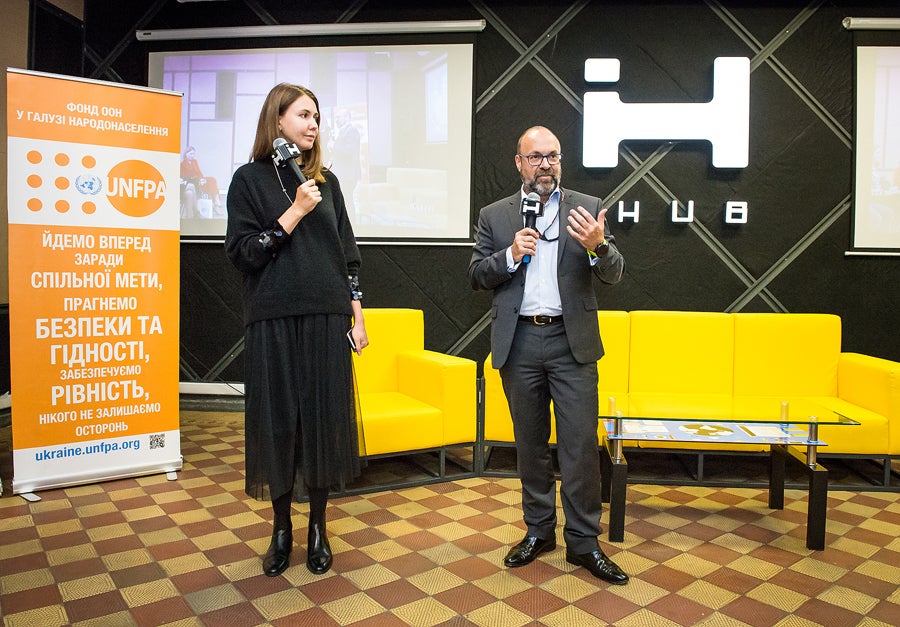 The Girls in STEM Day was established to dispel the stereotypes. Last year, at the closing of Ukraine's first National Girls Day, a survey of participants found that 50% of girls initially believed that the professions were divided into "male" and "female" ones, and 70% of girls said that the company had changed their plans to the profession.
"This year, we have scaled the event up and involved all regions of Ukraine, making this Day truly a national event - the number of participating girls has more than tripled, the number of companies has doubled - in total, 50 large and small companies have joined the Girls Day. They have organized workshops, tours, lectures, visits to science labs, tournaments for girls, all for the sole purpose of engaging school girls in STEM and dismantling their stereotypical perceptions of professions", says Maryna Saprykina, Head of CSR Development Center, founder of the Girls STEM Initiative.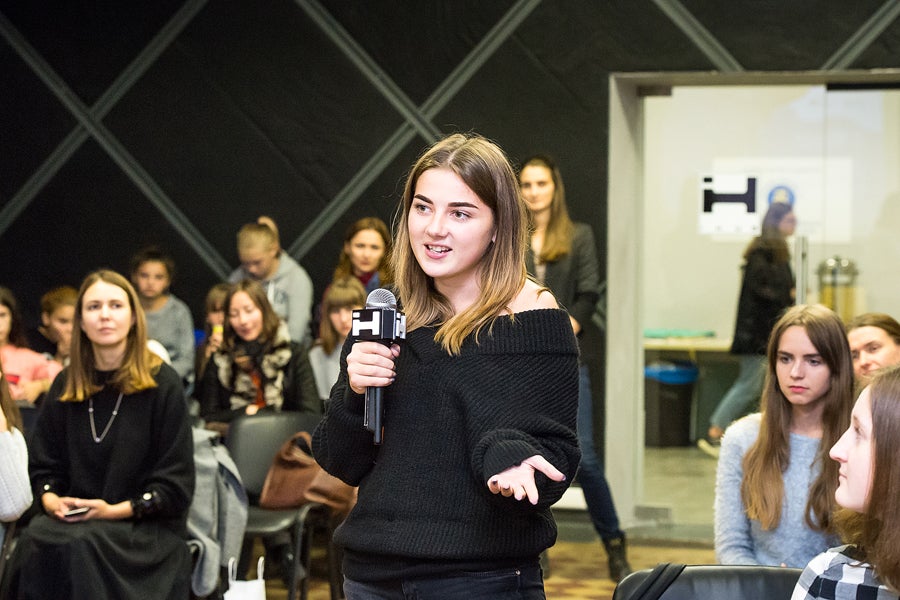 In Chernihiv, schoolgirls visited the Faculty of Electronics and Information Technologies at the Chernihiv National Polytechnic University, where they got to know about electronics, microelectronics, microcomputers and programming. In addition, during a field trip to the Robot League studio, students were able to assemble and program their own Lego robots under the guidance of an instructor. Girls from the Volyn oblast were extremely excited to get familiarized with the SPP - a solar power plant located in the private territory of one of the residents of the village. There the schoolchildren got to know about the Green tariff and its financial aspects. The girls from Rivne oblast visited the leading IT company SoftServ. For the first time in their lives, the girls visited the office of a tech company, for the first time communicated with female developers, and were amazed that women can be software developers on par with men. In Lysychansk, the girls were at a rescue station, where after talking to women workers, some of them wanted to become rescue staff themselves. Participants visited nine STEM companies in Kyiv, including Raiffeisen Bank Aval, NEC Ukrenergo, SAP, IT Integrator, Uptech, Mondeluz Ukraine, UkrSibbank BNP Paribas Group, Vodafone and Ernst & Young.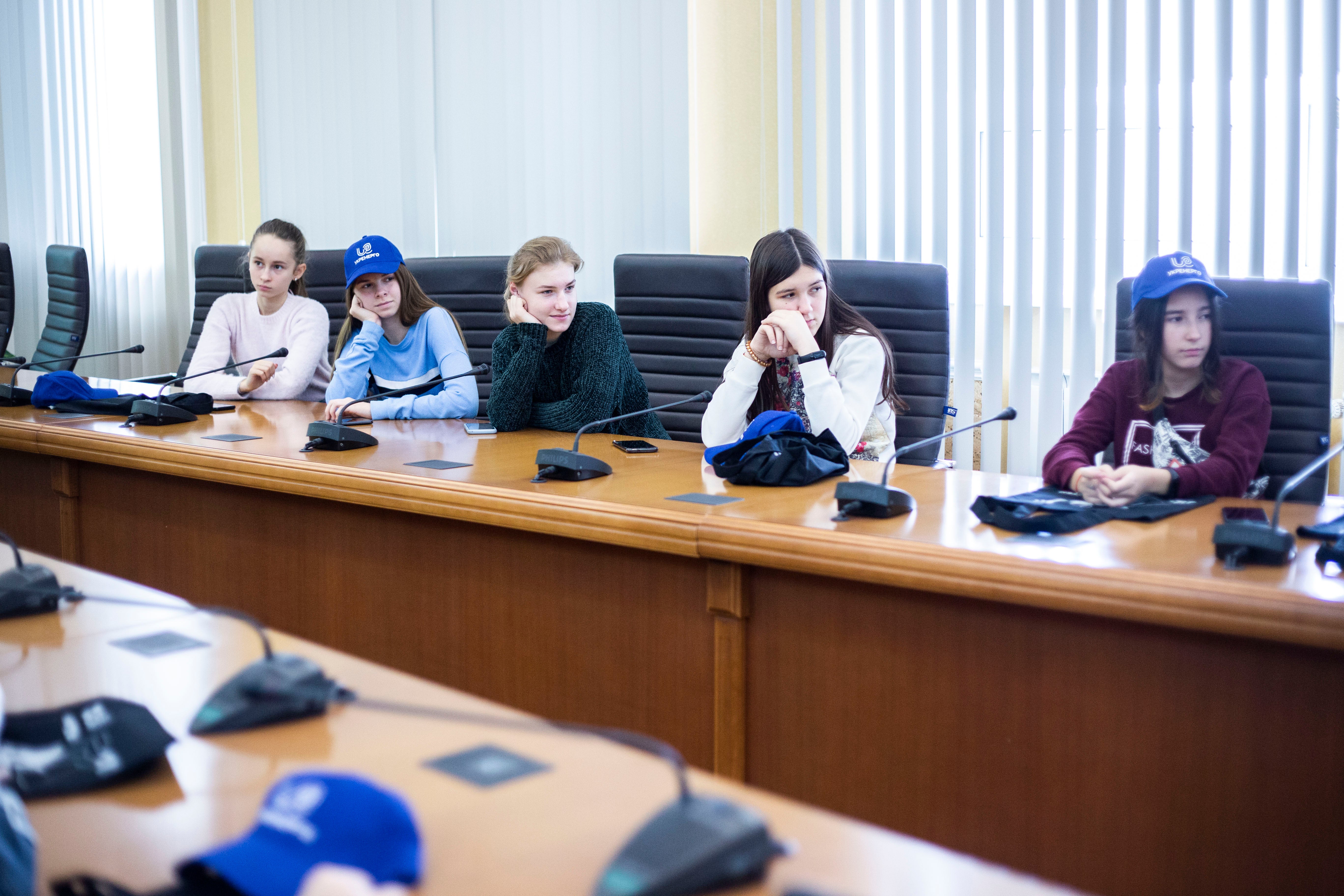 The project coordinators in cities conducted a survey among schoolgirls who participated in National Girls in STEM Day. According to the results, 54% of the surveyed girls indicated that visiting a company influenced the future choice of their profession, and more than 90% of schoolgirls and students believe that there is no division between "male" and "female" professional areas.
"After a trip to Ernst&Young, I changed my vision of the professions in which women can seek employment and self-fulfillment. We spoke with young girls who are successful cybersecurity specialists in a company among the Big Four in the business in Ukraine. Such examples are incredibly inspiring, they give impetus to move forward and overcome gender stereotypes", said a student of the 8th grade of the Gymnasium of National Dragomanov Pedagogical University.
In total, about 1,000 girls and students have joined this year's Girls in STEM Day.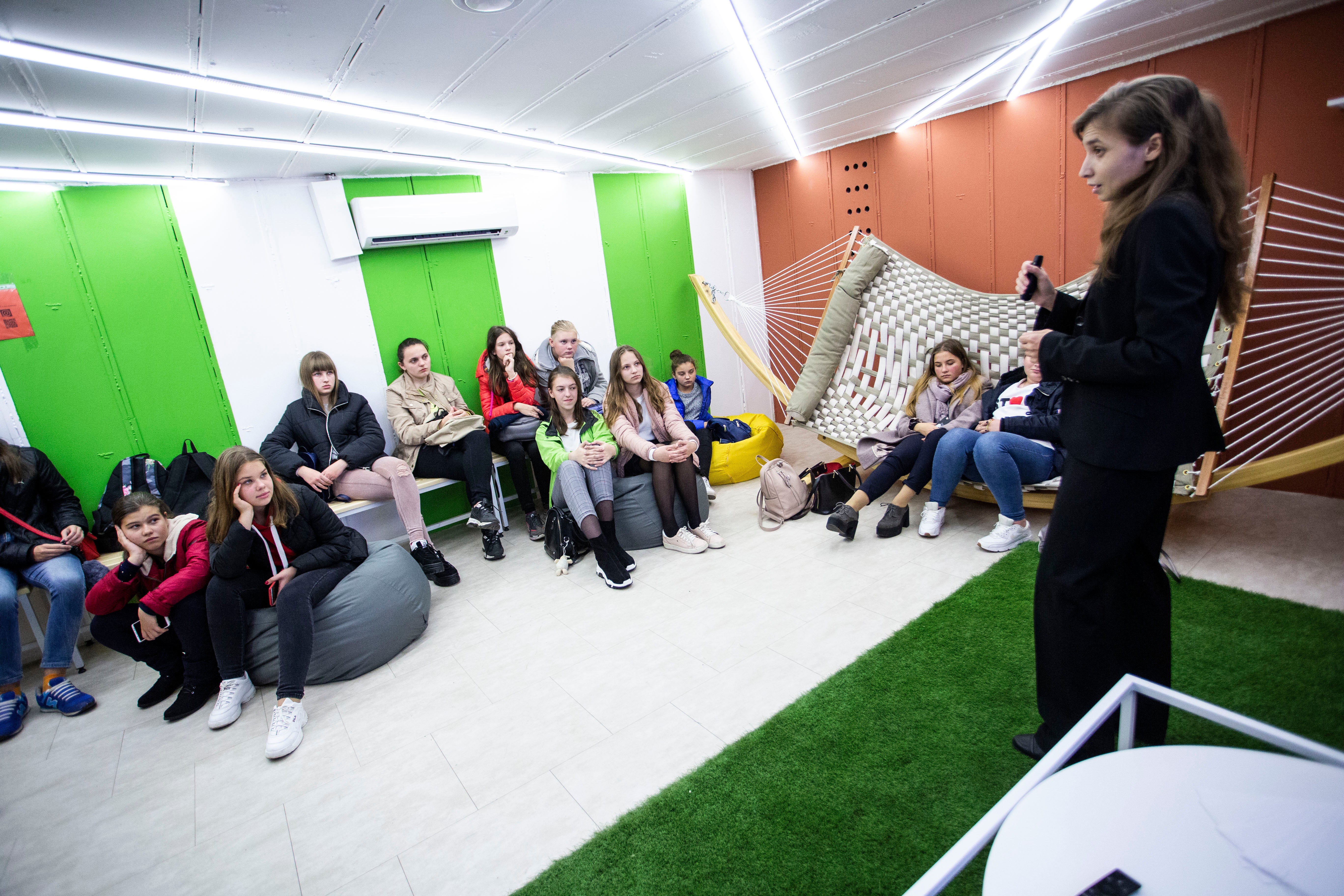 ___________
Background:
National Girls in STEM Day was first held in 2018 with the support of CSR Ukraine, an expert organization of the CSR Development Center, in partnership with UNFPA, the United Nations Population Fund. Then the tech and research companies opened their doors to school girls of 5th-9th grades in seven cities of Ukraine - Kyiv, Dnipro, Lviv, Zhytomyr, Ivano-Frankivsk, Yuzhnoukrainsk and Uzhgorod. 16 large and small companies held practical classes, field trips, seminars, quizzes, competitions, socializing opportunities for girls in high school.