On April 18-19, 2019, the third Hackathon for Teachers took place in the city of Mariupol, focusing on the topic "STEM-lesson: methodological approaches and gender stereotypes". The event was organized by the Center for Corporate Social Responsibility Development and UNFPA with the support of the Embassy of the Republic of Estonia in Ukraine. The State Scientific Institution "Institute of Educational Content Modernization" and STEM Girls Initiative were the event partners.
During two busy days, 40 teachers from three oblasts - Donetsk, Luhansk and Zaporizhzhya - became acquainted with the term "gender-sensitive approach" and the methodology for its implementation at the school. Gender sensitivity is the ability to detect, observe, perceive and respond to gender stereotypes and manifestations of gender discrimination, to act in accordance with the principles of gender equality.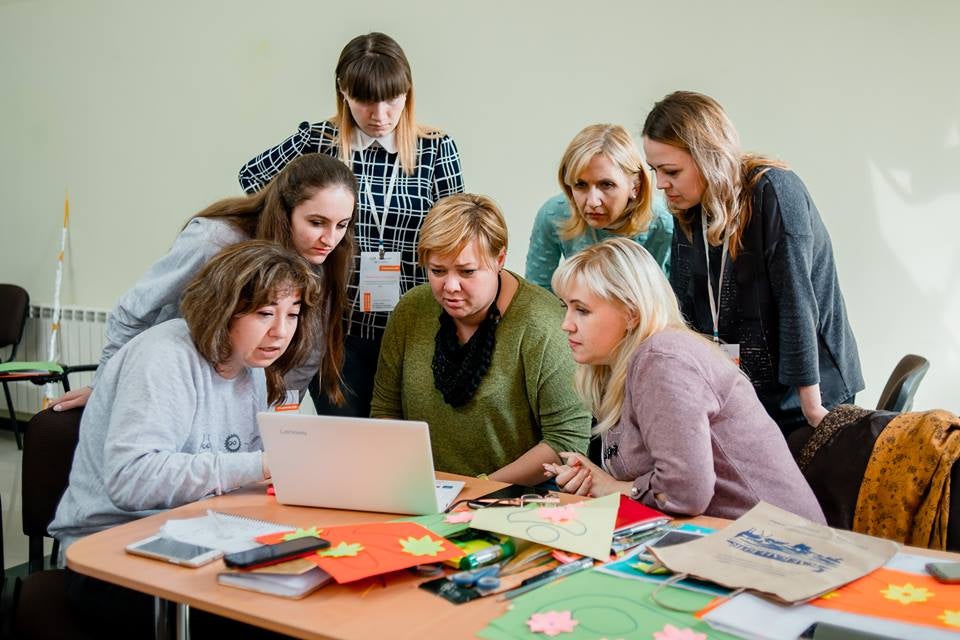 During the Hackathon, teachers looked at stereotypes in education and learned about the possible tools to equally involve girls and boys in active participation in STEM lessons. Moreover, the participants of the event in the design thinking session identified the existing problems in education, namely: lack of teachers' awareness of STEM education and stereotypes that appear in teaching, lack of a clear understanding of the importance of using feminitives to define professions and teachers' unwillingness to use new technologies in practice. Further on, teachers identified the target audience, generated solutions, and created projects to overcome the identified problems.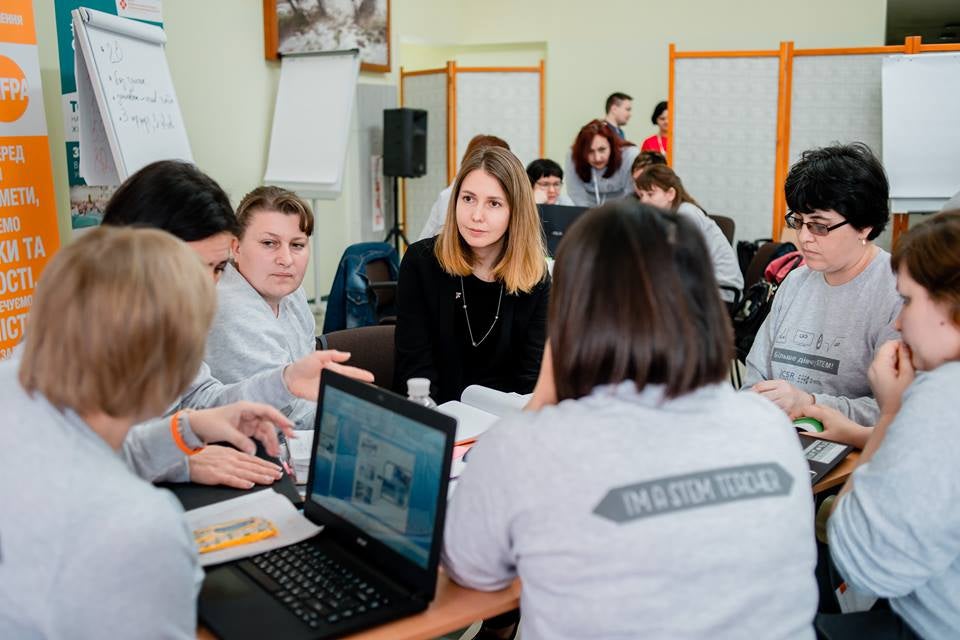 In the evening, the participants visited the Metinvest Education Center and tried to apply the tools that the company uses in the educational process on their own, such as: LEAN-technologies (lean manufacturing technology) and the "5S" system (the sequence of compulsory processes for creating any product: Sort, Set in order, Shine, Standardize and Self-discipline).
Relying on the obtained knowledge and assistance of mentors, the teachers presented their projects. According to the jury, the "Oksiko" team won the first place for developing a questionnaire for assessing the STEM lesson for gender sensitivity. The second place was taken by the Pro-Girls team to develop a 7-step process to create a gender-sensitive STEM lesson. The third place was won by the team "Kvitkovi Innovatory", who developed lessons on professional induction in nanotechnologies: physics, chemistry, mathematics, geography, astronomy, biology and economics. The Poseidon team received a special award for developing a lesson and mini-game on studying feminitives during STEM lessons.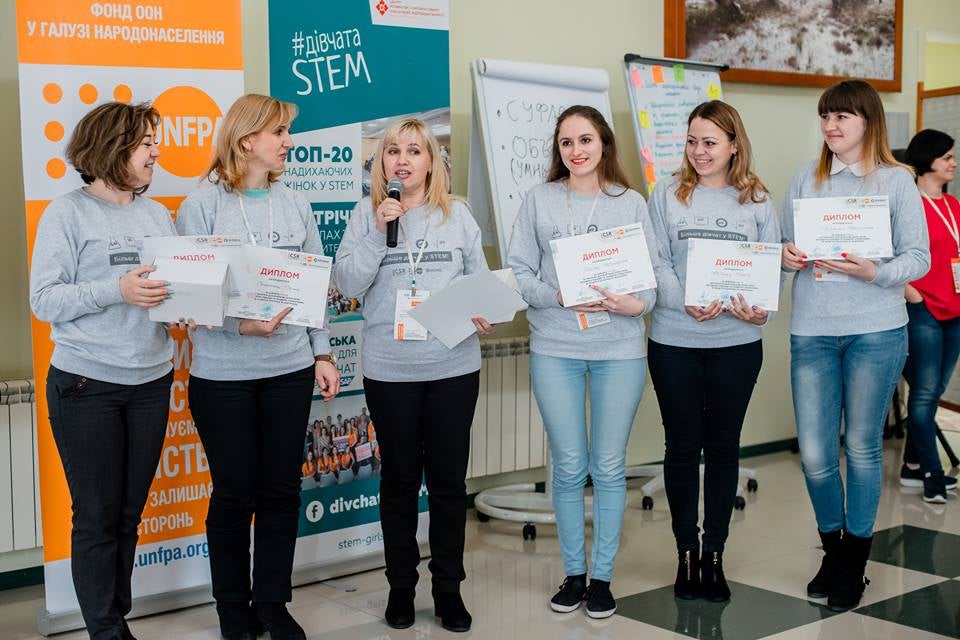 All participants received gifts, experienced incredible emotions, gained knowledge that they will use in their schools and in teaching. Teachers noted that during two days of the Hackathon they changed their attitude toward STEM education and became more aware about the problem of gender stereotypes in the educational area. "After the Hackathon, I feel the inflow of energy to conquer new summits and share the knowledge gained about STEM and gender sensitivity. This is what I will start to do right from the next week!", said Diana Kharchenko, teacher of technologies of the Oleksandro-Kalynivka school.