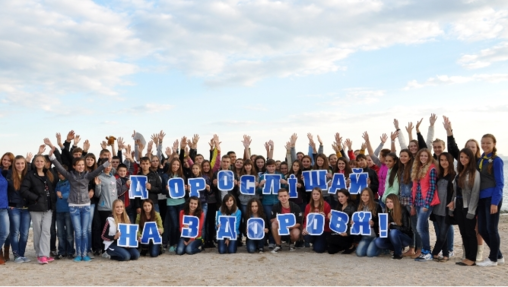 Today, All-Ukrainian Youth Gathering "Grow Healthy" was opened in the Youth Camp "Moloda Gvardiya" in Odesa. The Ministry of Social Policy of Ukraine provided the state funds to support the participation of 200 teenagers – from all regions of Ukraine.
All-Ukrainian Youth Gathering "Grow Healthy" — is an open event held in order to promote healthy lifestyle among the Ukrainian adolescents, to organize a meaningful leisure time and to raise the interest of young people to different forms of healthy lifestyle education.
During a 21-day events, the teenagers will take part in the training program developed jointly by the Ministry of health of Ukraine and United Nations Population Fund (UNFPA). They will also participate in various social and interactive activities aimed at raising awareness on new forms of leisure time activities for schoolchildren as well as contribute to establishment of their active life position.
The youth gathering will be held every year for students of secondary and vocational schools, afterschool and extracurricular education centers.