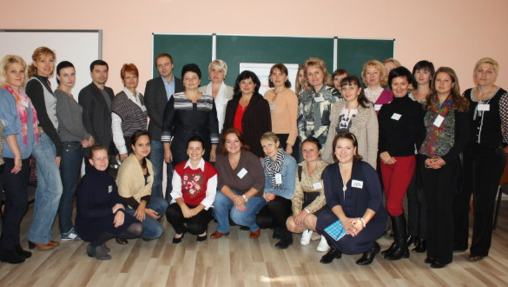 Zakarpattya Postgraduate Pedagogical Education Institute welcomed the participants of the regional training workshop in the framework of "Grow Healthy" program organized with the support of the UNFPA in Ukraine.
The main objectives of this training workshop is to promote healthy lifestyle practices among young people and adolescents and its importance for their future reproductive health; to encourage young people to commit to taking care and improving their health as an integral part of their successful life as grown-ups; to build up responsible attitude and proper motivation to preserve family values and establish foundation for responsible parenthood.
The participants of the event, counseling psychologists, school teachers, assistant principals for education and upbringing, tutors were from all vocational schools of Zakarpattya. After completing the course, they will receive the certificated and will be able to proceed with implementation of the program ideas into their daily work.
The representatives of Zakarpattya region schools were welcomed by Director of the Zakarpattya Postgraduate Pedagogical Education Institute Ms. Tetiana Palko and UNFPA Program Advisor Andriy Poshtaruk.