UNFPA: Delivering a world where every pregnancy is wanted,
every childbirth is safe and every young person's potential fulfilled.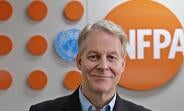 15 July 2016
For the past week, brave women (and some men too, to be sure) in Ukraine have come forward to denounce a culture of silence when it comes to gender-based violence. They have done so by revealing how, at some point in their lives, they lived through, and survived, sexual and physical violence.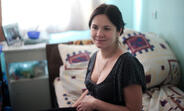 Ending violence against women & girls
When a girl reaches age 10 in our region, her world is...
How UNFPA is responding to the crisis
A regional overview supplementing UNFPA's State of World Population 2015