UNFPA: Delivering a world where every pregnancy is wanted,
every childbirth is safe and every young person's potential fulfilled.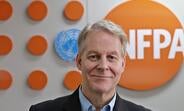 15 July 2016
For the past week, brave women (and some men too, to be sure) in Ukraine have come forward to denounce a culture of silence when it comes to gender-based violence. They have done so by revealing how, at some point in their lives, they lived through, and survived, sexual and physical violence. It is easy to brush aside their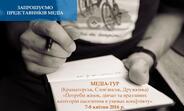 28 May 2016
Media representatives are invited to media tour to Eastern Ukraine
Фонд народонаселення ООН запрошує представників ЗМІ долучитися до поїздки на схід України (Краматорськ, Слов'янськ, Дружківка) для ознайомлення із потребами, проблемами та існуючою допомогою жінкам, які проживають в уражених конфліктом регіонах. Зокрема, пропонується поспілкуватися із командами мобільних психологів та
23 May 2016
UNFPA Representative in Ukraine visited conflict-affected regions
May 18-20, UNFPA Representative in Ukraine Mr. Caspar Peek held a series of meetings with partners and mobile teams in Luhansk and Donetsk regions UNFPA delegation met with the Head of Luhansk Regional State Administration Olga Lishyk and the Head of Donetsk Regional Administration Pavlo Zhebrivskyi. The parties discussed

This annual report shows how funds entrusted to UNFPA, United Nations Population Fund...

When a girl reaches age 10 in our region, her world is about to change.
No vacancies currently available