Related Content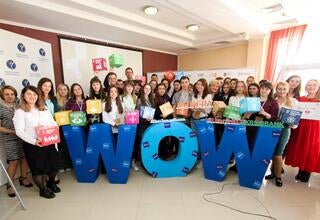 This year marks the end of a five-year history of the very ambitious Ukrainian Pact for Youth - 2020 initiative of the Center for CSR Development and...
From now on, the Youth Wellbeing Index will be determined in Mariupol as well. The relevant Memorandum was signed between the United Nations...
Were you worried before the first interview? Do you remember your first working day? On Friday, September 11, in Melitopol, participants of the Youth...
Pages