Related Content
As fighting escalates in Ukraine, UNFPA warns of the impacts on women and girls. UNFPA, the United Nations sexual and reproductive health agency, is...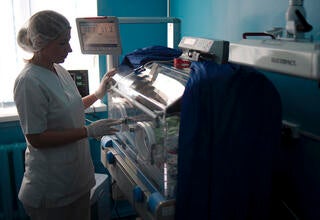 KYIV, Ukraine - In 2021, the Government of Ukraine contributed $25,000 to UNFPA core resources. The last time Ukraine contributed to our core funding...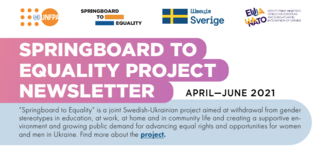 April - June 2021   "Springboard to Equality" is a joint Swedish-Ukrainian project aimed ours ago to withdraw from gender stereotypes in education,...
Pages